Uncategorised
All prices exclude VAT
If you require any other equipment, please contact the hire department to get a full quote including radio mics.
Hire Radio Mics for £50 + vat per week or £20 + vat per day
Aura offer one of the lowest prices for professional radio mic hire in the UK. With a *free nationwide courier service available, all you have to do is use the simple online booking service, and you could save yourself time and money, everytime you need to hire radio mics. If you do happen to find somewhere cheaper, let us know and we'll happily beat the hire price (based on similar level equipment)!
Radio Mic Systems
Depending on the number of radio mic systems needed for hire, they will either be supplied as single cased units or 4 way/8way radio mic racks.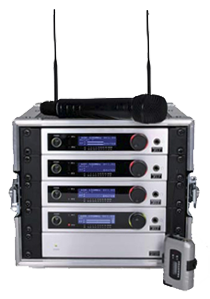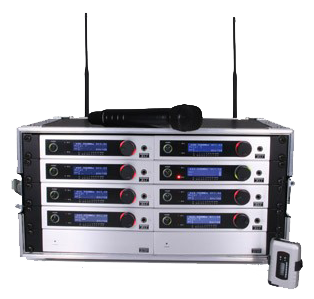 The radio mic systems available for hire include handheld and beltpack transmitters. The beltpack transmitters can be supplied with lapel mics which are ideal for conference work, or lightweight headsets which are perfect for theatre use.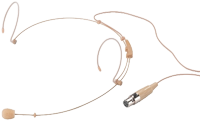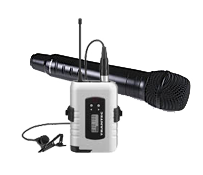 What's included in the hire?
All radio mic hires come complete and ready to use with one new battery and XLR lead per radio mic and appropriate OFCOM licence. Handheld transmitters also come with microphone stand clip.
Quote & Book Radio Mics Hire
*Subject to minimum £200 hire. Standard delivery is otherwise £15 + vat each way